Hand Crocheted Scarf by The Ruffled Brit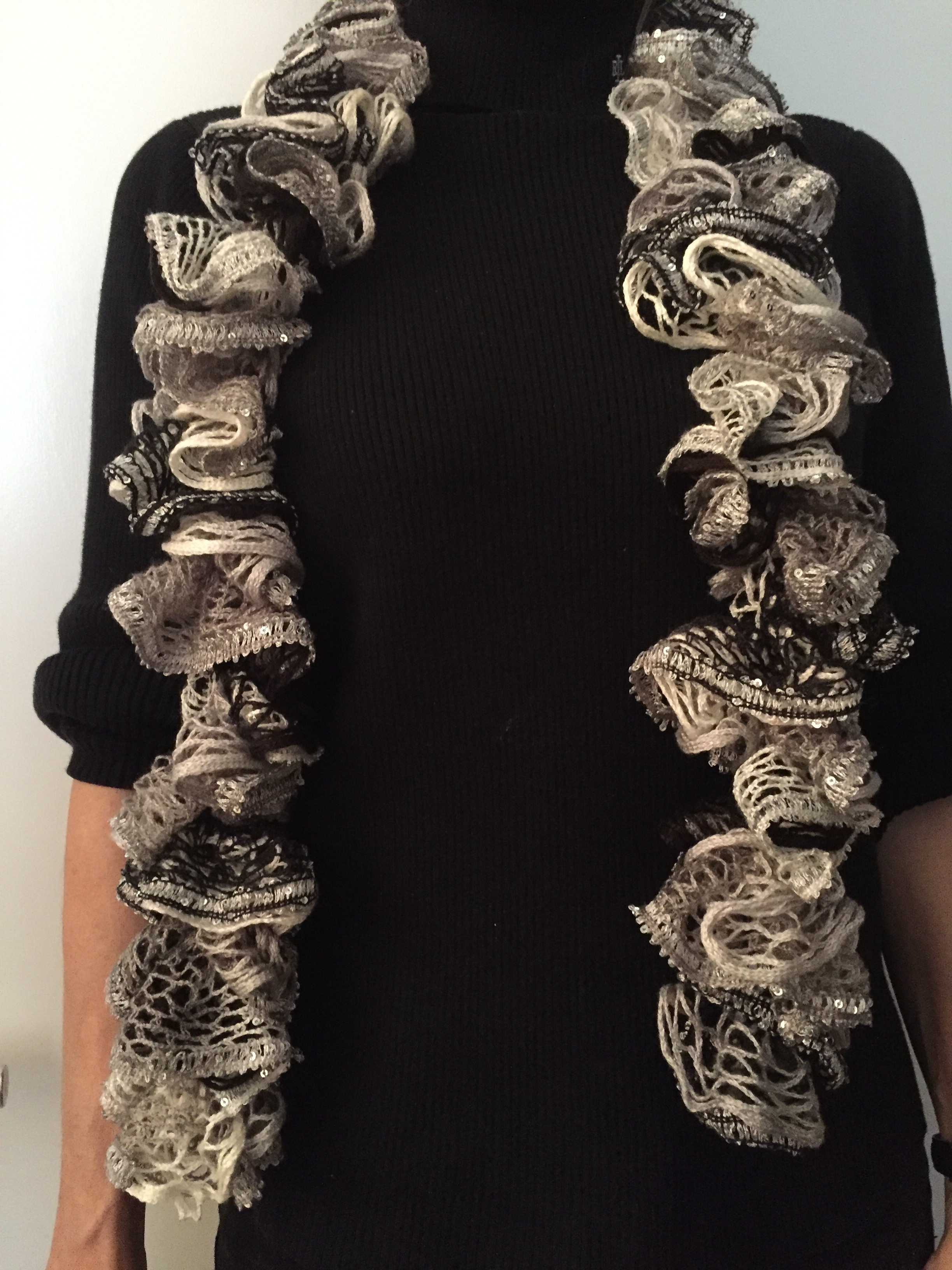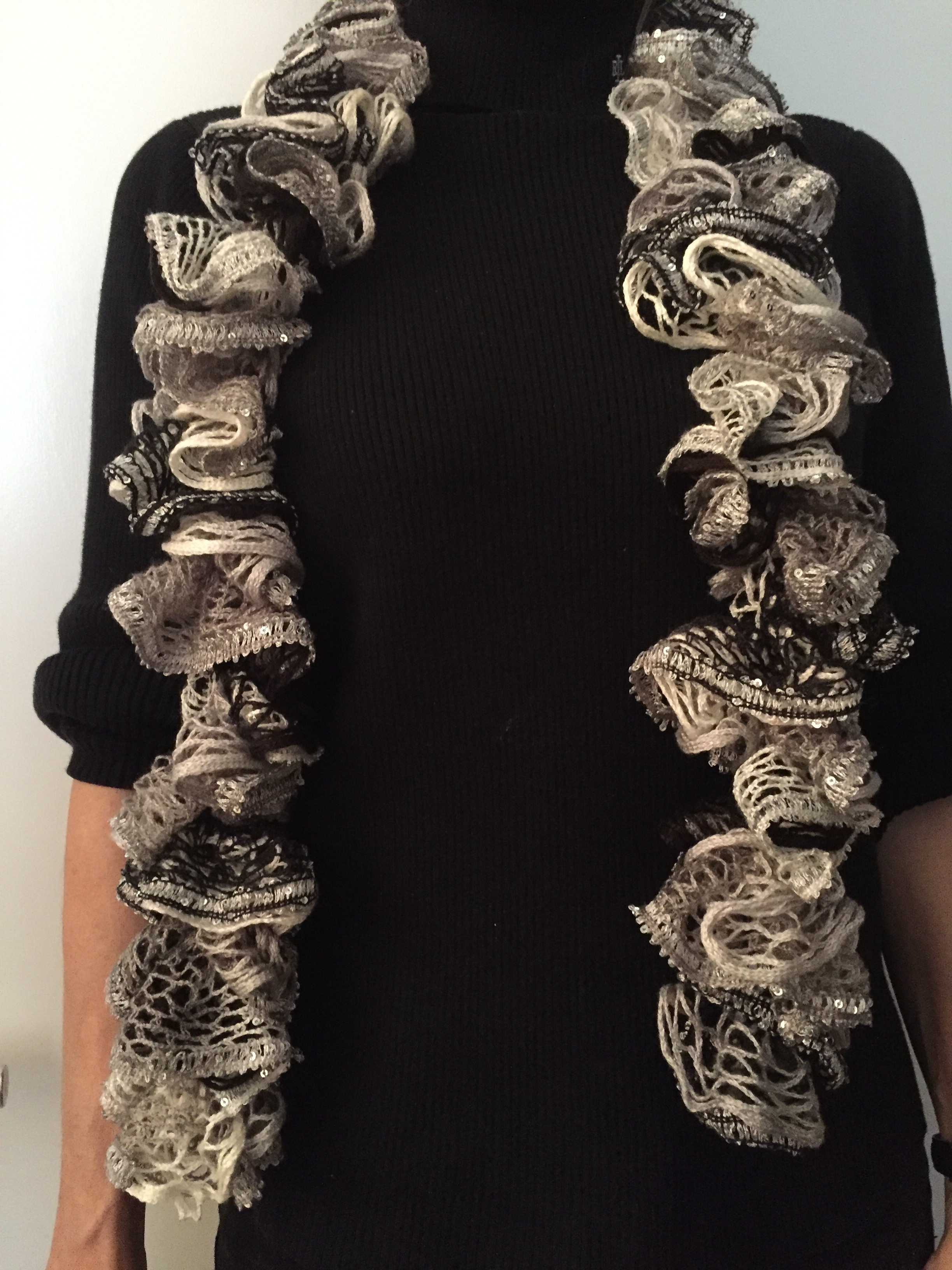 Hand Crocheted Scarf by The Ruffled Brit
The scarf for sale is a richly conceived sequined crotchet work in white, black, silver and grey yarns that can be both fun and formal.
The Ruffled Brit is a pastel artist who is drawn to producing whimsical creations in multiple media.
She writes: "I crochet scarves wherever I happen to be in the The Big Apple...on the bus, in the subway, at the coffee shop or launderette...you name it!! Great conversation starter I've found--and I'm loving it!"